HUNTING 
Hunting is an activity that includes the finding, pursuing, and killing of wild animals and birds, known as a game and game birds, predominantly in modern times with guns but sometimes with bow and arrow. In Great Britain and western Europe, hunting refers to the practice of capturing wild animals with scent-tracking hounds, while shooting refers to the activity of taking small game and game birds with a gun. In the United States and elsewhere, the word hunting is synonymous with shooting. 
If you are looking for some Hunting-topic products, Dramashirt is a great place for you with a range of items. They are ideal to give your friends, family, or yourself in every hunting season or other special events such as Christmas. Shop now and get many discounts from us!
Hunting-themed Merchandise
Are you an admirer of wild outdoor activities or a hunter? If so, you've come to the right place. Dramashirt has a wide variety of hunting-themed items that will capture your attention. From clothes to funny products and everything in between, we promise reasonable pricing!
Hunting Posters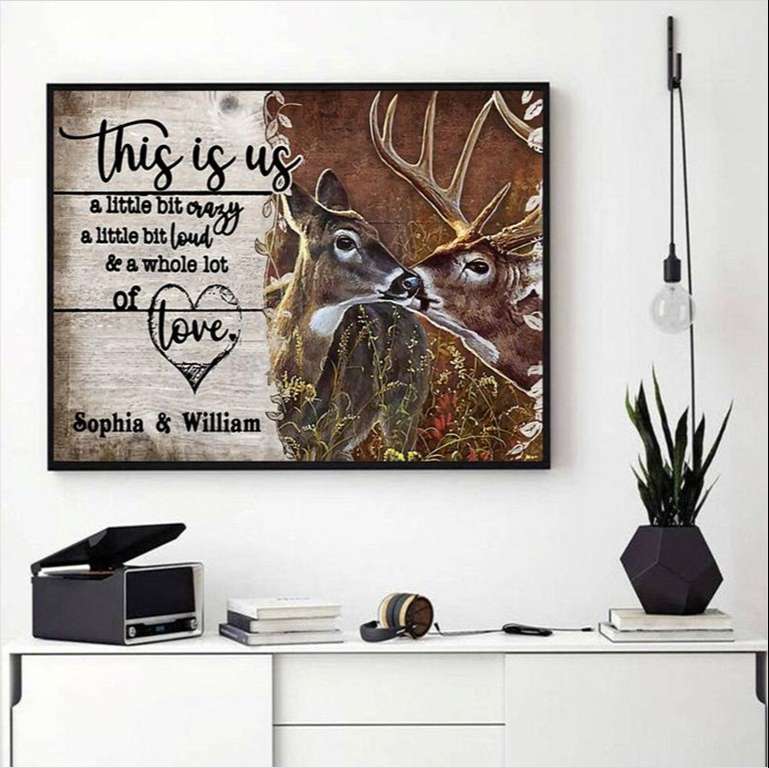 For many individuals, hunting is a popular pastime and activity. It's also an excellent opportunity to get some exercise and spend time with friends while enjoying the outdoors. There are various possibilities for individuals who like hunting and wish to adorn their houses with hunting posters. Above is a selection of hunting artwork that can make any home appear macho and fashionable for hunters. The posters are ideal for use in the living room, bedroom, or workplace.
Many of these posters are made of durable materials that will survive for years. They may be printed on canvas, or paper, allowing you to choose the style that best suits your preferences. These posters are also available in a variety of sizes, allowing you to find the right fit for your area. The hunting artworks in the collection vary from vintage to contemporary artwork. There are several themes addressed, such as animals, environment, and outdoor living, so you should be able to find something that interests you.
If you're searching for hunting-themed posters to display your passion for the outdoors, this category is for you! The greatest part about these posters is that they are available in a variety of designs, so there is something for everyone! You may explore our inventory now and discover precisely what you're looking for! Browse our collection for some fun, non-serious wall art alternatives.
The hunting wall art is reasonably priced and may be used on any surface, including walls, doors, and windows. It is simple to apply and needs no mess or trouble – just peel and stick!
Hunting-themed Blankets
Hunting blankets are the ideal way to express your passion for the great outdoors. The hunter would love a blanket with a hunting motif since it is both a thoughtful present and a wonderful way to adorn their house. Depending on its size, a hunting blanket may be used as a throw or folded over the back of a sofa or chair.
Hunting-topic blankets are constructed from a variety of materials, including wool, cotton, and acrylics. Some hunting blankets have animal motifs like deer, ducks, or moose, while others show scenery from the woods with trees, rivers, and other natural features.
One of these lovely blankets with hunting themes would be a wonderful gift for anybody you have in mind who wants a new blanket. The greatest thing about them is that they are not only entertaining but also useful! Nothing is worse than keeping an unsightly old blanket in your house when it might simply be replaced with something much prettier and more stylish. These hunting blankets look fantastic on any bed and will make any space stand out. They are also very soft and comfy, making them ideal for cuddling up with after a hard day at work or school!
Blankets with hunting themes are excellent gifts for hunters. They may serve as a picnic blanket, a floor mat, or just a throw blanket for their sofa!
Hunting Coir Doormats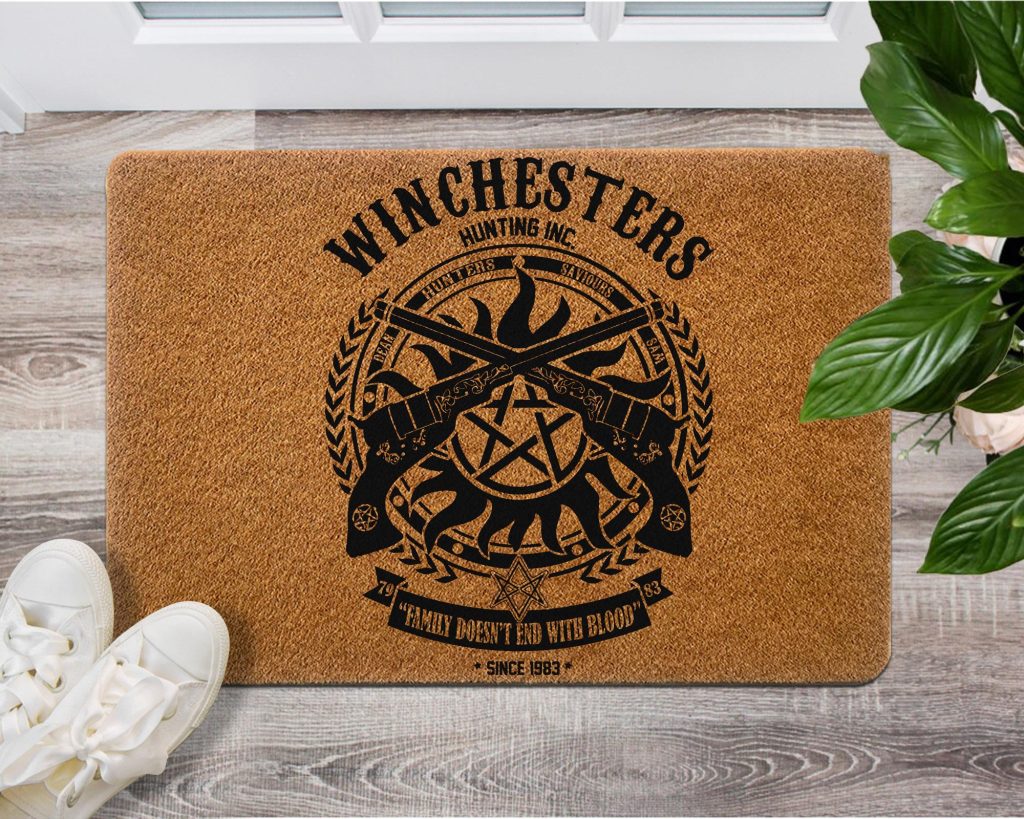 Coir Mats with hunting artwork are an excellent way to demonstrate your appreciation for the outdoors. Coir gets its characteristic appearance from the fact that it is formed from the fibers of coconut husks. Because they are long-lasting and simple to clean, coir mats are an excellent option for use everywhere, including the home and the workplace.
Our selection of hunting coir mats includes patterns that depict a variety of animals, such as deer, bears, hounds, and other wildlife. In addition, there are coir mattings available that depict hunting dogs either with their owners or the pictures after every hunting. In addition, we have hunting mats that show several hunting dog breeds, such as Labradors and Golden Retrievers.
Because many of our hunting coir floor mats may be customized with your name or initials, you will be able to give your house or workplace an additional sense of elegance and charm. To ensure that your customized coir mat with a hunting theme properly complements the aesthetic of your home, you have the option of selecting from a wide variety of design choices.
If you can't find your desired hunting artwork from our category, please contact us to have unique design products. Buy now at Dramashirt to keep your house clean!
Some Benefits Of Hunting For Society And Environment
The practice of hunting is one of the oldest and most significant in human history. Before it became largely a sport, it was a way of life that determined when and where people moved. Today, hunting serves a variety of purposes, such as a demanding leisure activity, a link to our history, an ongoing food supply, and a means to immerse oneself in nature.
Unfortunately, current hunting has a commonly negative reputation. Many wildlife and environmental advocates consider it a barbarous sport in which hunters kill for the purpose of killing. The reality is that hunting provides several advantages for the environment, human health and well-being, and society as a whole. Let's examine the meaningful contributions of this old sport!
Hunting Contributes To Conservation Programs
Many individuals, including some hunters, are unaware that many of the fees associated with hunting help pay for environmental conservation research, initiatives, and organizations. Each year, the hunting industry contributes hundreds of millions of dollars to habitat maintenance and management, wildlife rehabilitation programs, scientific research and surveys, and other conservation activities. This funding is derived from taxes on weapons and ammunition, hunting licenses, land stamps, and other hunting fees.
Hunting Provides A Nutritious Food Supply
Whether or whether it is their main purpose for hunting, the majority of hunters consume the animals they kill. Wild game is a rich source of organic nutrients. When you hunt, you collect locally-raised, free-range meat that is healthier for your family's health and helps local communities. Additionally, there are several game meat donation organizations around the nation that aid in the distribution of surplus meat from private hunters to homeless shelters and other food assistance programs.
Hunting Aids In The Control Of Animal Populations
Contrary to the beliefs of many anti-hunting advocates, legitimate hunting techniques are beneficial to the ecosystems and habitats of the region. The overpopulation of animal species results in food shortages that reduce prey numbers and overwhelm the local environment. Animal populations that are out of control may often have a negative effect on agriculture in the region, as they take over the land people depend on for operations.
By regulating and observing predator and prey species, hunting contributes to the sustainability of the environment by maintaining equilibrium. The federal, state and municipal governments continually revise their hunting regulations to conserve species whose populations are in jeopardy and to focus hunting efforts on species that harm the environment.
Hunting Boosts Economic Activity
The hunting industry helps support environmental protection initiatives, but it is also a business. Every year, hunters spend a substantial amount of money on equipment, clothes, cars, and other supplies. When they travel, pay for housing, dine at restaurants, etc., they also contribute to local economies. The hunting industry creates tens of thousands of employees throughout the nation by supporting both small and major companies.
Hunting Slows The Spread Of Illness
As their immune systems deteriorate, animals' susceptibility to illness increases when food gets limited. Throughout the winter season, this illness spreads and has a substantial effect on several animal species. Occasionally, these infections may transmit to people. Due to the proximity of the hunting season to the commencement of food shortage, hunters are able to eradicate a large number of predators that are likely to get sick and transmit illness.
In addition, hunters often give scientists with survey responses and game samples. This provides researchers with crucial information that assists them in learning more about the illnesses that affect local people and how to avoid their spread.
Conclusion 
Hunting doesn't have a great reputation, but it's still a useful tool in helping control animal populations. In any case, there are a lot of hunters who use their skills and methods to help protect the environment from invasive species or poaching. If you're one of these guys, try giving some items that will make your activity more enjoyable!