The coir doormat that we offer is an excellent approach to let visitors know that they have arrived at the correct residence. This lightweight mat, which absorbs moisture and will last longer than standard washable synthetic mats, is made from natural coir fibers that are obtained from the husk of the coconut. Coir fibers are harvested from the coconut.
Honey I'm Home Coir Doormat Description.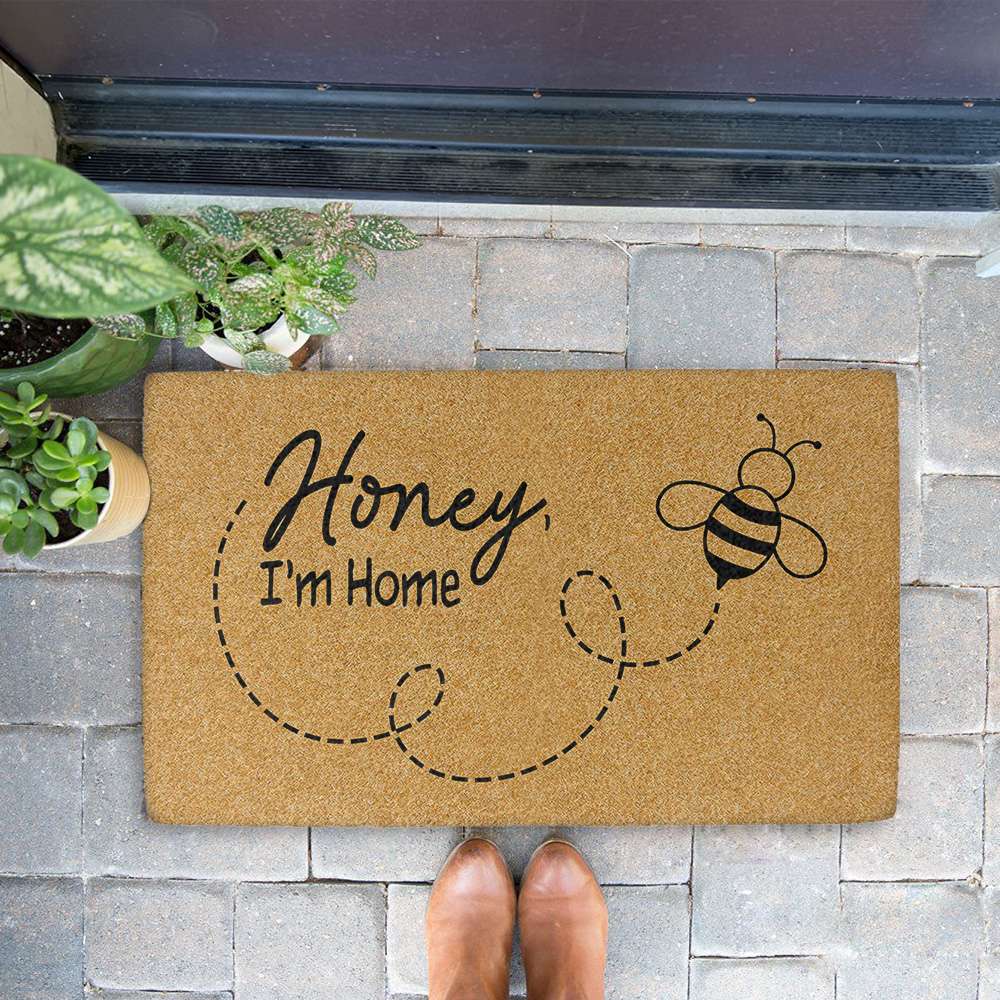 Honey I'm Home Coir Doormat Information.
Made by
Drama Shirt
Material
70% of the mix is made up of coconut husk and polyester. An attractive outdoor coir mat can do a lot to improve the look of your front door. This welcome mat is made from the best coconut husk fibers and is sure to impress all of your guests.
Features
– This long-lasting welcome mat has a strong vinyl backing that keeps it from slipping and falling. The absorbent coir bristles pick up dirt so you don't have to.
– Coir front door rugs are easy to clean, and you can also shake or sweep them clean.
Sizes
16 x 24 (inches)
18 x 30 (inches)
24 x 35 (inches)
Coir Mats: Can They Be Wet?
Natural fibers, such as coir, which were historically found in sub-tropical regions, are very resistant to water. In addition to being able to get wet with both fresh and saltwater, coir also resists the growth of mold and mildew when exposed to moisture.
Coir is a long-lasting, low-maintenance material that may be reused over and over again. A coir doormat may endure anywhere from six to ten years when placed at the entrance of your house. Choosing a thicker coir mat, such as one that is at least an inch thick, can help extend the life of the rug, particularly in high-traffic areas.
If you live in a place where the weather is harsh, Terrain's Handel recommends that you use fiber coir, which is derived from coconut husk. Although coir doesn't always last for the whole season, she believes it's worth the investment since it's the best at clearing snow.
Can you wash doormats in the dishwasher? Due to its stiff, bristly fibers, traditional coir door mats cannot be washed in a machine and must be cleaned by hand.