When I think about Father's Day Activities, images like barbecue gatherings with the family and watching games with my dad come to mind. When I was a kid, there were many times we would go camping or fishing together. It was an opportunity not just to spend time with him, but to learn new things.
But, how often do you get to spend time with your dad. It can be hard to find something to do together, but fear not. We at Drama Shirt have a list of the top 30 father's day activities 365 days a year that you can plan with your dad and make it extra special.
Make A Scrapbook
Dad could, of course, peruse his Facebook or Instagram feeds and reminisce about his most treasured family memories. There are even digital image frames, so don't worry. However, there are times when nothing beats creating a unique scrapbook that showcases your family in all its silly, loving, and funny splendor. Dad will have a blast selecting his favorite photos and jotting down recollections from his life with the family.
Throw a Themed Party
So why not make the most of having guests around as an activity for Father's Day for the first time in two years? When in doubt, go with something that reflects his personality or interests, such as requesting guests to wear the loud golf polos he can't seem to resist or throwing an epic yacht rock party for the hardcore Steely Dan fan. Just make sure that everyone in attendance has been vaccinated and/or tested negative for COVID.
Have An Indoor Picnic
Create an outside picnic in your living room by rearranging your furniture! Include some of Dad's favorite lunch and snack options. What's the plus side, then? You won't have to deal with any glitches at all!
Take A Music Class
It's possible that your father isn't quite ready to put his days of performing in a garage band behind him. Other possibilities include the desire to master the piano or guitar as a child. Whatever his musical interests may be, it's safe to say he'd appreciate the chance for him to learn a new instrument or hone the ones he already has.
Host A Game Night
Let him know how much he's taught you by beating him at his own game at poker and Uno and Monopoly. If you're playing card and board games with Pa, odds are you won't become a master, but you'll still have a great time trying to out-weasel him.
Fly A Kite In Your Backyard
Having fun with Dad doesn't have to take you far away! Make your own kite or get one online. Create lifelong memories in your backyard by going out when the wind is at its strongest!
Take A Virtual Cooking Class
It's sure to please Dad, a true gourmet. He and the kids can learn to cook Mexican street tacos or pasta with an Italian granny from the comfort of their own homes thanks to Airbnb's Online Experiences.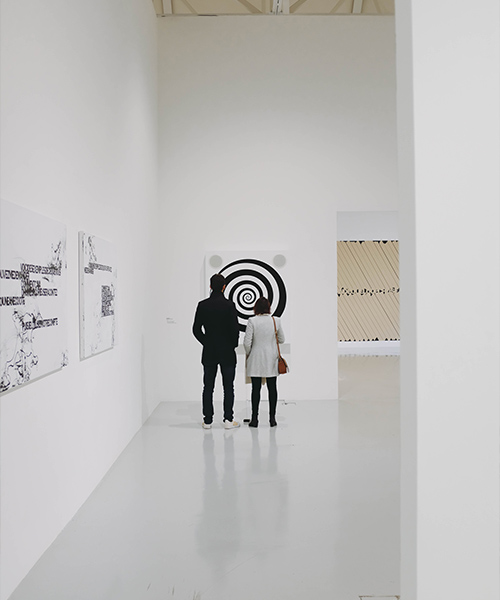 Go Back In Time
No, he's not into it. Check out one of those virtual museums to relive the past with your loved one. The J. Paul Getty Museum in Los Angeles, the Ishtar Gate of Babylon at the Pergamon Museum in Berlin, or a walk through the hallways of the Palace of Versailles in France may all be seen from the luxury of his beloved chair. A quick and easy yet very meaningful activity with your Dad.
Have Fondue For Dinner
Fondue? FonFUN would be a better description! Make your own fondue recipe or use one from the internet, and wow Dad with a memorable evening!
Have A Backyard Movie Night
Set up a projector and a huge screen in Dad's garden as a surprise for his birthday or other special occasion. We're certain that the youngsters will like it, too.
Make Him Breakfast In Bed
Pancakes with bacon and maple syrup. Breakfast sandwiches with chorizo, egg and cheese. Doughnuts topped with cinnamon-sugar. These are a few of my favorite breakfast fillings. But when I'm eating breakfast for dinner, I've got another topping in mind: chocolate. Now you can have all these delicious breakfast items totally covered in chocolate!
Create An At-Home Wine Tasting
Is it safe to say that Dad is a wine enthusiast? Have your father come up with tales about how the grapes made it into his mouth as you are pouring wine from the bottles you already have in your house into glasses of wine. This sure is a no-brainer activity with Dad that you must try!
Have A Photo-Shoot
Have a photoshoot in the great outdoors with all of your father figures, including your dad, grandfather, uncles, and any other father figures in your life. The entire family is going to really like having these photographs in their possession and gazing at them again and again. You may shoot some pictures that are meaningful to you, and then use the photo booth accessories to have some silly fun with your friends.
Sharpen Your DIY Skills
When faced with the challenge getting a personalized gift for dad, you would wonder all day what to get for him. Why not then allow him to instruct you in certain skills? Spend the day crafting a work of art by cooperating on a project, such as constructing a birdhouse, that the two of you can work on together.
Fire Up The Backyard Grill
There is no more direct path to a father's affection than via the use of the phrase "barbecue." Have Dad go to town on some high-end meats like a rack of ribs or some wagyu beef patties, and grab some of them.
Go To The Beach
You wake up bright and early, shower, get dressed, take a small picnic lunch and drive to the beach. The waves are awesome and so are you and your dad who are having a great time fishing and boogie boarding. After a few hours of relaxing, listening to the water crashing against the shore you look at your dad, he looks tired from all the fun in the sun. You both decide it's time to go home for dinner.
Workout Together
You may help your dad stay in great condition by taking a high-intensity interval training (HIIT) session together and streaming it on YouTube. (Or, if that is too much for him, try to get him to join you in your vinyasa class on Sunday evening.)
Puzzling with him on Father's Day
On Father's Day, instead of getting him a cheap gift for Dad, why don't you putting together a puzzle is a fun and productive way to spend time with Dad and other family members. Either put some time into completing a puzzle that you already have at home, or make a new one and include a note in it that tells Dad how much you appreciate him and how much you love him.
Have A Dance Party
There aren't many activities that are more enjoyable to celebrate with than a good dance party, and Dad will adore the opportunity to spend some time on Father's Day rocking out to the music he enjoys most.
Play Videogames Together
Video game and playing video game with your dad is a perfect father's day gift. It brings back the memories of our childhood, a time when we all just wanted to be heard or understood, to feel as if we were a part of something instead of left out.
Spent A Spa Day With Dad
Contrary to popular belief, Dads can also enjoy the relaxing benefits of a spa day. Grab some sheet masks from your nearest drug store or pamper Dad with an in-home massage. Whether he's dreaming about unwinding for a night in between work and soccer practice or indulging his senses with an invigorating hot stone treatment, there are plenty of ways to celebrate his devotion this Father's Day.
Play Cornhole in the Backyard
Prepare to engage in some healthy competition. Cornhole is a game that is simple to pick up and play, yet challenging to become good at. Playing this entertaining tailgate game will remind your dad of how he used to feel when he was in college. If you don't already own a cornhole set, now could be a good time to invest in one since the game sees a lot of action during the warm weather months.
Host A Sport Tournament
Why not test your renowned athleticism against someone who always brags about how good they were when they were younger? He is always talking about how good they were when they were younger. For a day filled with enjoyable athletic activities, arrange something to do in your garden or go to the park. Consider activities such as bowling, croquet, bocce ball, flag football, and even basketball (using this portable hoop should assist with that). Raise the stakes by awarding rewards, such as the loser having to clean the house for a week or being responsible for the lawn maintenance for a month.
Cook Something for Him
Your mom is getting a gift, you are going to grudgingly make your father a gift, but what is it going to be? I think it should be an amazing and home-cooked meal! I've asked my mom to help me write this post by giving me Father's Day recipes ideas. This way, you'll get more than just one option which means you can choose the best one for your dad (and you).
Go Camping
A camping trip offers a wealth of opportunities for both individual discovery and group camaraderie. Helping Dad set up a tent in the great outdoors, making him some s'mores, and taking in the night sky are all terrific ways to show him how much you care.
Create A Father's Day Playlist
Your father was your first singing companion for many years, long before you were old enough to hit up karaoke clubs. Create a playlist of all of your favorite songs from the past and enjoy a relaxing drive in your vehicle as if you were back in the good old days. Songs with titles like "Dance with My Father" by Luther Vandross and "My Father's House" by Bruce Springsteen are certain to get him to shed a tear or two.
Go to Disneyland as Father's Day Activities
Have you ever been to Disneyland before? I remember my first visit to Disneyland well. It was a lot of fun with every ride open and nobody in the lines; it was worth the wait for The Haunted Mansion. As a dad I've been to Disneyland many times with my family, but this upcoming weekend will be different from all the times before — it's Father's Day weekend, and we're going to have the best time ever at the Happiest Place on Earth!
Get Him A Ticket Of His Favorite Team
Send your dad to watch his favorite sport team live for Father's Day. There are many popular sport teams. Don't ask me which is the best because I probably have never watched a single game of an American sport correctly, but you could ask your dad and he could tell you.
Plan A Fishing Trip
A father who enjoys fishing would be thrilled to spend Father's Day at a nearby fishing spot. Nothing would make him happier. You will both enjoy the opportunity to share something new with the children while spending the day outdoors in the fresh air and natural surroundings.
Leave Him Some Alone Time
On Father's Day, Dad will, without a doubt, prioritize quality time with his offspring. But we are willing to guess that he would also much value having the home to himself for a few hours so that he may enjoy some tranquility and peace of mind (and yes, maybe some beauty sleep).
Summary
No matter what sort of person Dad is, these Father's Day activities are enjoyable for the entire family. Take him hiking or take him to see a Father's Day movie so he can kick back and relax with the people he cares about the most.
The finest Father's Day present you can offer him is spending time with his family. But whether you're looking for a unique Father's Day present, a simple Father's Day project, or simply a printable Father's Day card, there are plenty of options available to you (and money).
Make Dad's day this year with any of these entertaining Father's Day activities along with your gift.